Why no fire safety act in cities, asks Gujarat HC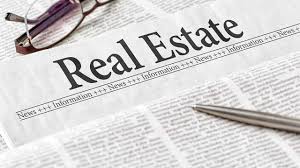 AHMEDABAD: The state government's decision not to make its Fire Safety Act, 2013 applicable in areas under municipal corporations has drawn severe criticism from the Gujarat high court, which also sought an explanation as to why the eight municipal corporations in the state have been exempted from this law.

During the hearing of a PIL seeking action in the August 17 Shrey Hospital fire case, Chief Justice Vikram Nath commented that not applying the law in urban areas is like a fraud on the people.

This was after advocate Amit Panchal filed the PIL and reminded the HC that the law that the state government enacted in 2014 has penal provisions for defaulters but unfortunately such defaulters in urban areas such as Ahmedabad are exempt.
The petitioner-lawyer asserted that as municipal limits are exempted, the authorities cannot take penal action against such defaulters – building owners, managers etc. under the Fire Safety Act.

After the Fire Safety Act came into effect, the state government did not implement it for more than a year. This led to the filing of a contempt of court petition in 2015 by the applicant, on whose 2009 PIL the HC had built pressure on the state government to address the fire safety issue. This contempt application had also pointed out this inadequacy by highlighting a special clause in the legislation by which the municipal areas have been exempted.

In August 2020, the PIL alleged that the state's Fire Safety Act proves ineffective when fire tragedies occur like the one at Shrey Hospital, where eight Covid-19 patients were killed, and at Takshashila Arcade in Surat, where 22 young students lost their lives in 2019.